About Lesson
With regard to the benefits above, don't just take our word for it. Let's take a look at some social media marketing statistics that prove its power:
The average US adult spends 2.25 hours on social media every day.
Over 70%

 

of people who have a positive experience with a business on social media will recommend that business to their networks.
Facebook users click on

 

12

 

Facebook ads on average every month.
81%

 

of people use Instagram to research products and services.
Nearly 80%

 

of Twitter users feel more positive about a business when they get a response to their tweet.
4 out of 5

 

people on LinkedIn drive business decisions.
46%

 

of TikTok users engage in the app without any other distractions.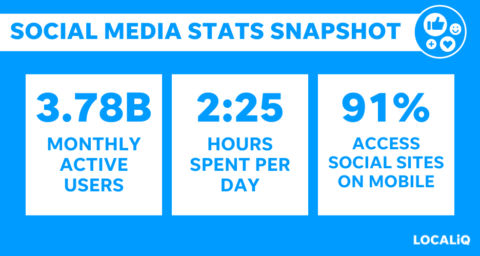 Exercise Files
No Attachment Found