MESSAGING WITHOUT BORDERS
nMobile is the new kind of decentralized, secure and anonymous messaging powered by NKN blockchain technology.
nMobile is not your average messenger. It is the new way of secure communication.
nMobile is built on the NKN blockchain network. That means it does not use regular internet technology to communicate.
Instead of telephone numbers or nicknames every client communicates over a unique ID that is connected to the NKN network. If you want to send data to another participant you just need to know his ID.
nMobile is open sourced and therefore open to everybody. Through it's real decentralized approach it we are able to encrypt your data with a real private key nobody has access to. 
Features of nMobile
nMobile is more than a messenger – it is the ultimate companion for everything NKN.
Decentralized Chat

 

Contact your friends and colleagues directly through the app.

Safe crypto wallet

 

Manage your NKN funds on the ERC-20 and Mainnet all in one place.

Send tokens instantly

 

Directly send your friends NKN tokens – right in our app!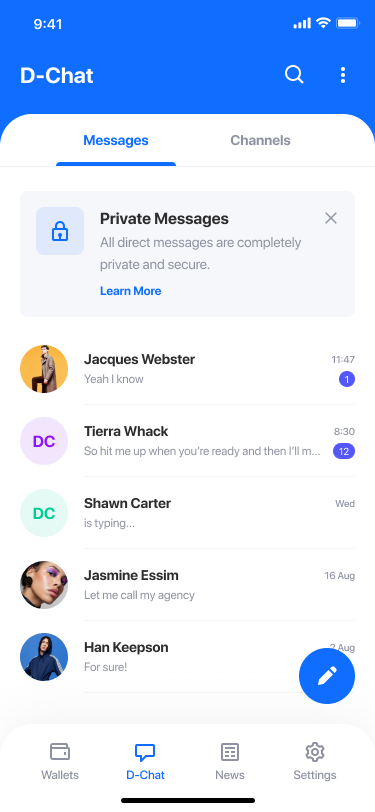 Discover latest news

Always up-to-date on the NKN news and collaborations.

Security by default

Besides being decentralized nMobile is also 100% secure and can be configured to your needs.