About Lesson
he best social media marketing platforms for business include Facebook, YouTube, Instagram, LinkedIn, Twitter, TikTok, and Snapchat. Different social media marketing sites require different approaches, so here's a brief overview on each one—its user base, main vibes, pros, cons, and content types.
You can get a comprehensive look into each platform here: The Biggest, Baddest, Most Popular Social Media Platforms and How to Wield Their Power.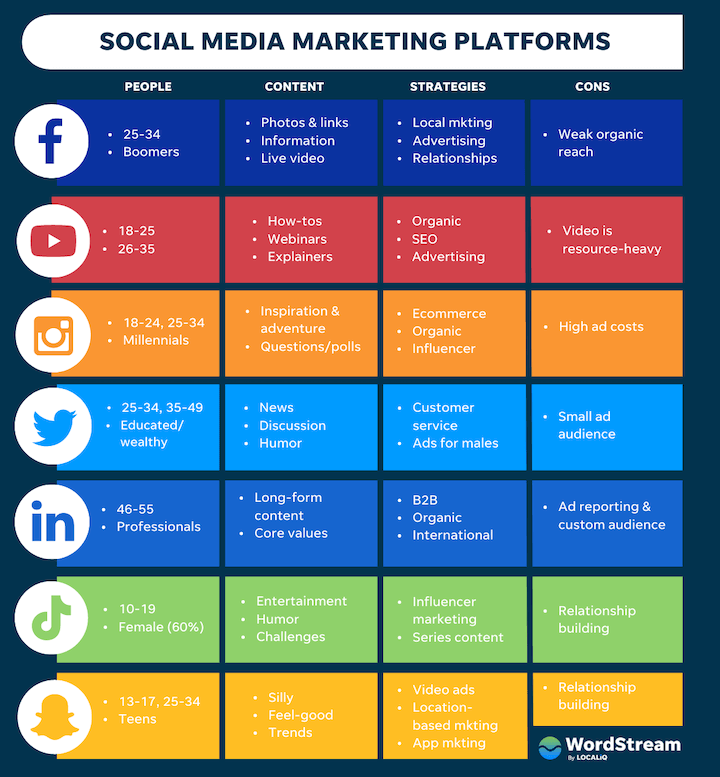 Facebook
Organic reach on Facebook is limited, so if you're looking to generate leads or find new audiences, Facebook advertising is your best bet.
More resources for social media marketing on Facebook
YouTube
You may not think of YouTube as a social media marketing channel, but it fits the bill: you can post videos to your channel; share, comment on, and like other videos, and follow other accounts you like. Plus, you have a curated feed in your homepage with recommended videos. The key to social media marketing on YouTube is not to try to "go viral," but to add value. It's best for:

More resources for social media marketing on YouTube
Instagram
Though it came onto the scene years after LinkedIn and Twitter, Instagram quickly surpassed those platforms and reached one billion monthly active users in 2018. It's popular for its diverse content formats, including Feed posts, Stories, Lives, Reels, and IGTV. People use Instagram to follow influencers and brands they buy from and who support their personal values. Create your Instagram bio and then use it for:
Influencer marketing
User-generated content
Company culture
The cost of Instagram ads is generally higher than on Facebook, but the good news is that organic reach is also higher.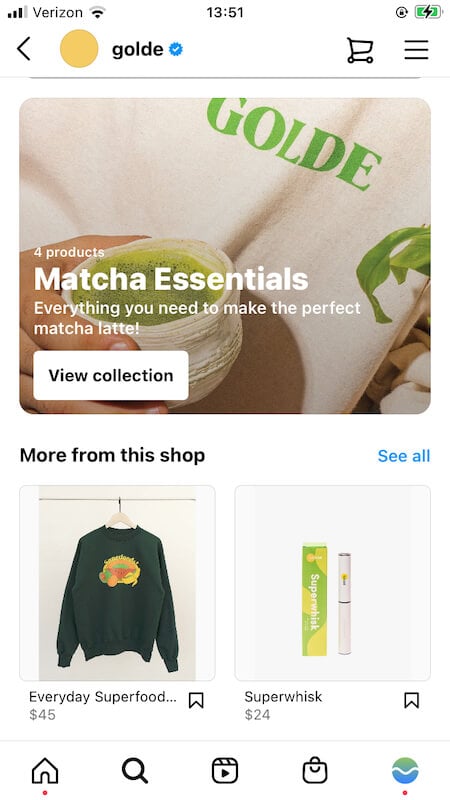 More resources for social media marketing on Instagram:
LinkedIn
LinkedIn may be a professional network, but it's also an inspiring community that celebrates leadership, learning, and core values. So in addition to using it to network, find prospects, and share industry insights, it's also a great place to express your company culture and build your personal brand in parallel with your business brand. There are tons of LinkedIn company page features to take advantage of, so take care when building your page. LinkedIn is a great platform to:
Attract top talent
Network with partners, peers, and customers
Share company milestones and culture
Post industry news and insights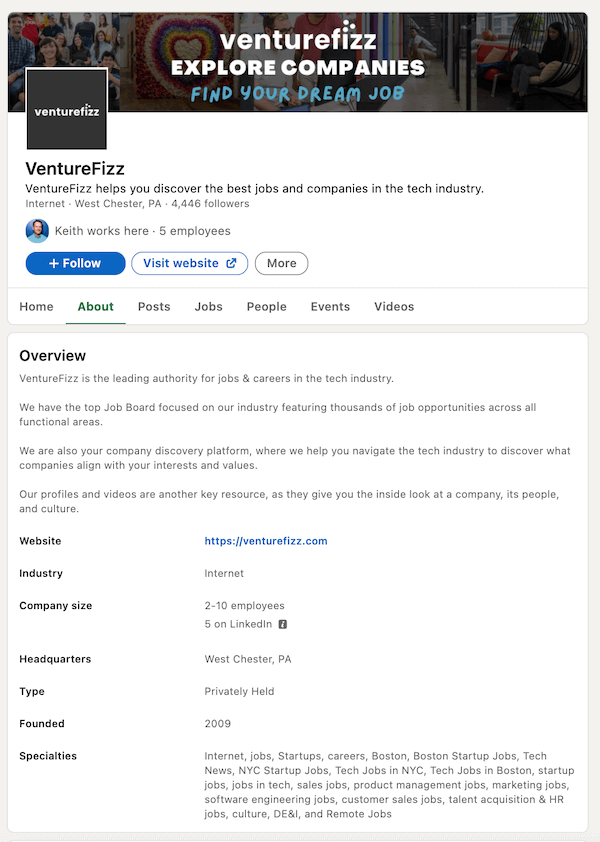 More resources for social media marketing on LinkedIn:
Twitter
Twitter is a beautifully tangled network of quick thoughts, useful tidbits, and energized discussions. You should be regularly active on every social media platform, but it's especially important here. Many people use Twitter to get news, follow brands, and get customer service. Be sure to retweet when a customer has something nice to say about you, and don't forget to answer people's questions when possible. For effective social media marketing on Twitter, you may want to:
Follow influencers to keep up with news and trends.
Share a story through a series of Tweets in one thread.
Make yourself available for customer service and FAQs.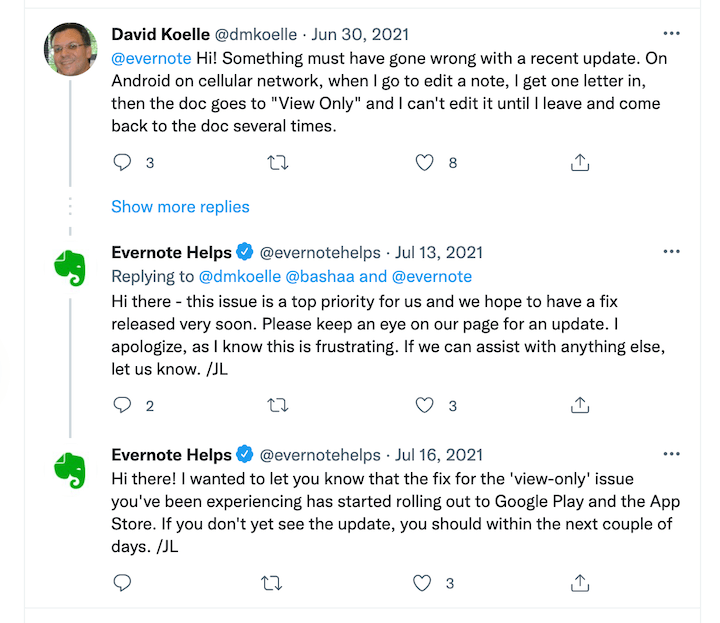 More resources for social media marketing on Twitter:
Snapchat
Snapchat isn't just for teens. Its largest age group (75%) ranges from 13-34 and with Snap Maps, geofilters, and its partnership with Gannett, it's more locally-focused than you might think. While you can't build relationships on the platform, you can build an audience through fun images and short videos. Use Snapchat for:
Location-based marketing
App marketing
Feel-good content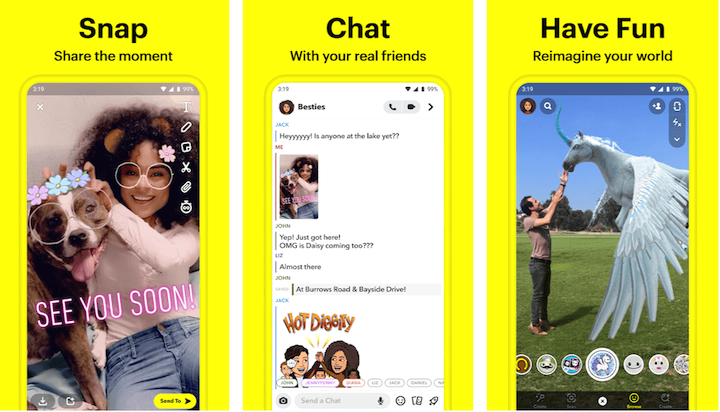 More resources for social media marketing on Snapchat:
TikTok
TikTok is the fastest growing social media platform of all time, taking only five years to reach one billion monthly active users. While it's known for dancing, there are countless popular categories on the platform that continue to grow. Businesses are finding ways to use it as a marketing channel, but just remember, the primary reason people use TikTok is for entertainment, so make sure your videos align with that. Use TikTok to:
Participate in trending challenges
Post funny and inspiring videos
Be relatable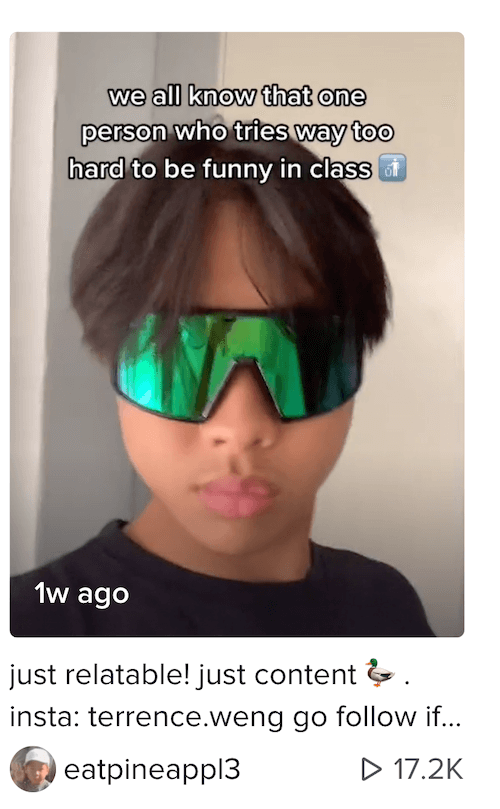 More resources for social media marketing on TikTok:
Social media marketing courses
You can find our round-up of the best social media marketing courses here, but these, of course, are our favorites. Use them to increase your social media presence through organic and paid methods.
LOCALiQ Social Media Marketing Lab
LOCALiQ's Social Media Marketing Lab contains a wealth of information and ideas fit for any business, whether small or large, local or national, starting from scratch or looking to improve. The free course provides:
A comparison of each platform's demographics, stats, and general atmosphere.
What and how often to post on each platform.
Profile requirements and optimization tips.
Over 131 post ideas and examples.

Social Ads 101 [PPC University]
WordStream's PPC University is your go-to if you're looking to take advantage of paid social media marketing. Typical tutorials and platform help articles will get you started, but what about the more strategic aspects? PPC U courses are written by experts and influencers, with the goal of delivering tips, perspectives, and information you won't find anywhere else.
Social Ads 101 includes:
The benefits, metrics, and best practices of social media advertising.
Crash courses on Facebook, Instagram, LinkedIn, YouTube, Snapchat, and TikTok ads.
The tips and tricks of social selling on Facebook and Instagram.
Facebook Ads 101 [PPC University]
Also a part of PPC U, this Facebook Ads 101 course takes a deeper dive into intermediate and advanced subtopics, including:
Daily vs lifetime budgeting plus account optimization strategies.
Facebook ad types, audience targeting options, and scheduling.
Tips and resources to produce great Facebook ad copy and creative.
How to use a full-funnel strategy to take down your competitors.
Exercise Files
No Attachment Found